The Overall Winner is ………..
Grace from Arvalee School, Omagh who painted a beautiful picture of the Nativity Scene and truly captured
"The Wonder of Christmas"
This entry will be the official UTU Christmas Card for 2021.
We were overwhelmed by the high standard of all entries, and the popularity of the Competition. It was judged by Committee members throughout N.I. We wish to thank every teacher who took the time to support this and every child who sent in an entry – they brought many smiles to me as President and Office Staff.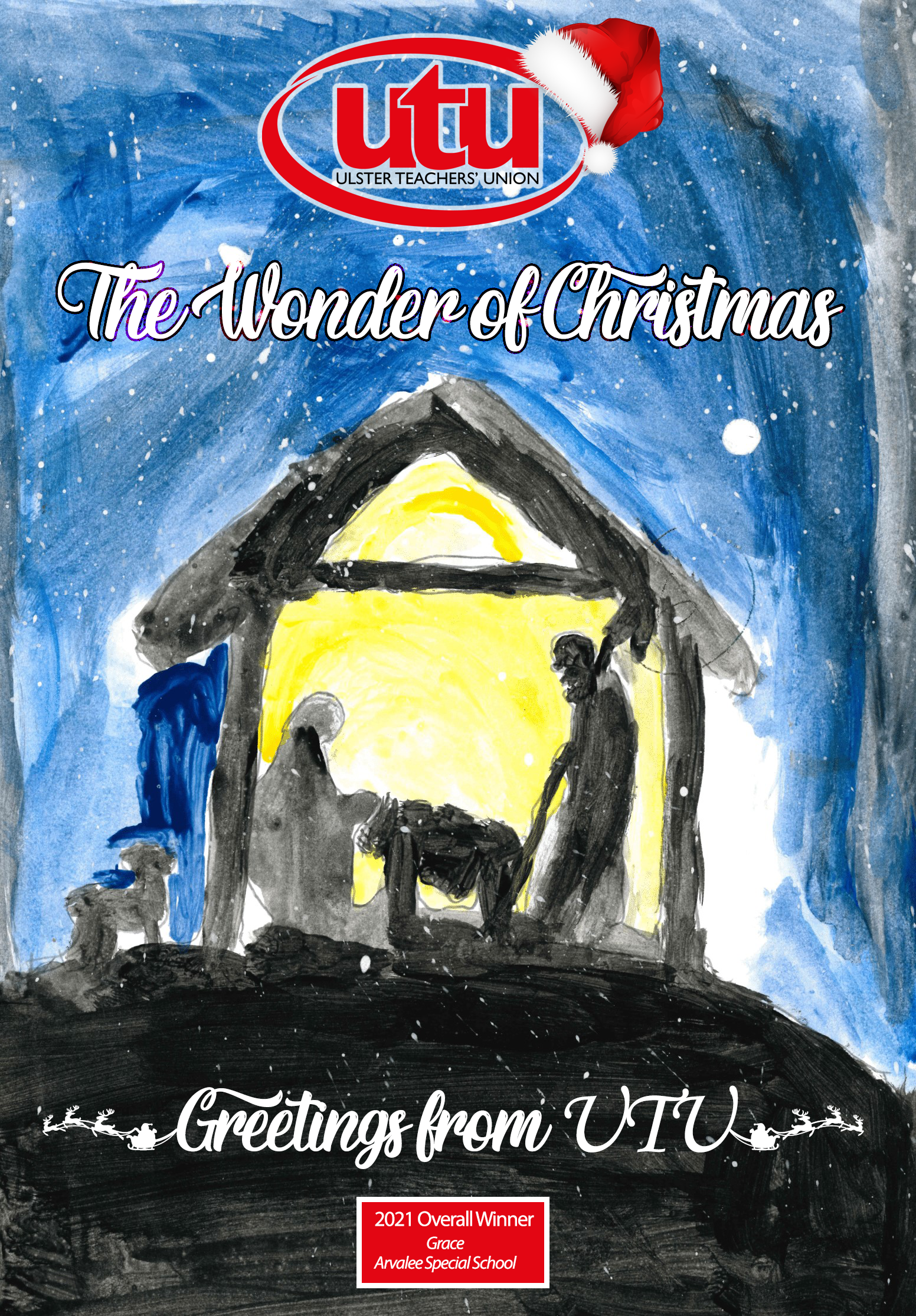 Thank you all.
Alison M Steen
Other Prizewinners – chosen from HUNDREDS of entries…
FIRST

SECOND

THIRD

HIGHLY COMMENDED

Nursery/Foundation

Annabel

Jones Memorial P.S.

Olive

Drumrane P.S.

Ben

Riverdale P.S

Kathryn

Duneane P.S.

Key Stage 1

Lexie

Irvinestown P.S.

John-James

Hardy Memorial P.S.

William

Dromore Controlled

Jack

Mullaghglass P.S

Key Stage 2

Della

Garryduff P.S.

Lum Lum , Yi Lin

Bushmills P.S.

Jai

Islandmagee P.S.

Unge

Dungannon P.S.

Category - Special School

Lee, Arvalee School

Cathal, Arvalee School

Jacob, Beechlawn

Freddie, Arvalee School