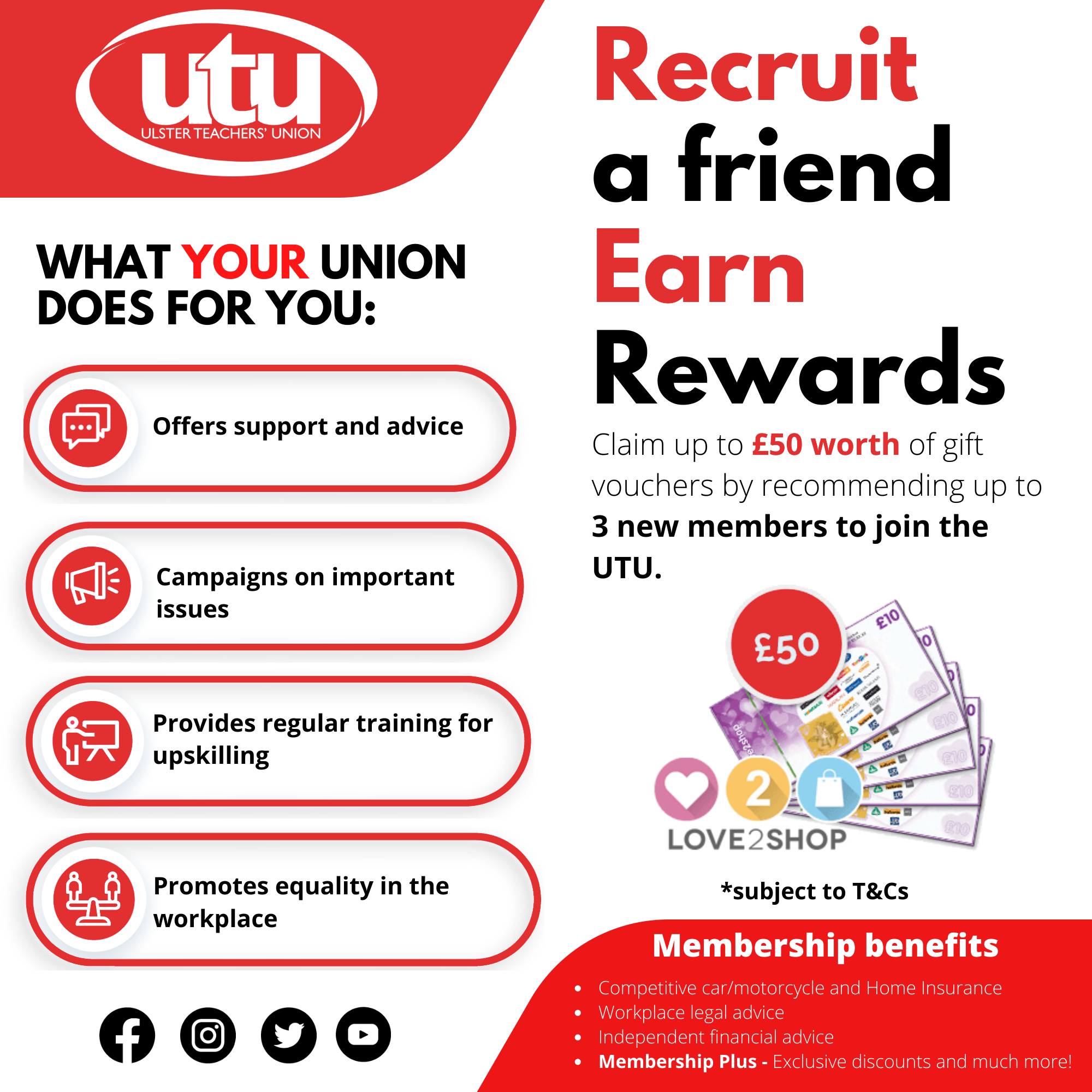 Your referred colleague can follow this link, complete the application with their referees Name and TR Number included: Join online - Refer a friend
Rules for Organisation and Membership Recruit a Friend
1. Open to Ulster Teachers' Union members only. The member being recruited must not be a UTU member at the time of recruitment (nor for the past 12 months) and must not be a NQT or RQT (ie in first year of eligibility as they have free membership) and must not be a retired member or a member on a career break.
2. 1st recruited member is £15 e gift voucher, for 1st and 2nd recruited member is £30 e gift voucher. The 1st and 2nd and 3rd recruited member is worth a £50 e gift voucher. Should you recruit a 4th member the total would be £15 and £50 and so on…
3. Recruited member must indicate who has recruited them (name and school).
4. Automated entries, bulk entries or third party entries will be disqualified!
5. Prizes can only be claimed by a valid UTU member as on 30 June 2021.
6. The President's decision is final, and no correspondence will be entered in to.
7. The recruited member must remain a UTU member for 2 full months and have signed a DE authorisation form.
8. The recruitment will run from 15 May 2021 until 30 June 2021.
9. UTU is compliant with GDPR and our policy can be read on the UTU website. Our policy is such that we will not pass on your details to any third party.